When your personal portable gas detector goes into an alarm, why should YOU be the only one who knows about?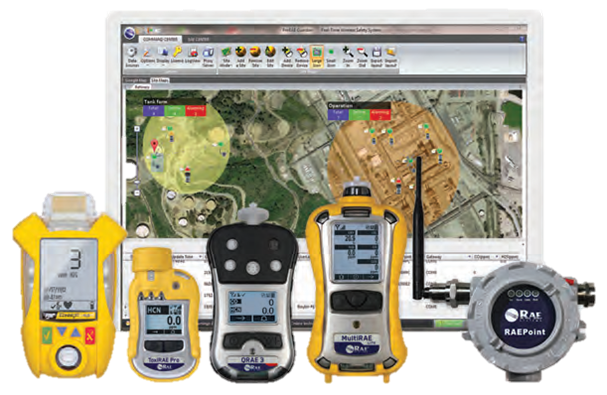 RAE Systems (by Honeywell) offers a full range of WIRELESS PORTABLE GAS DETECTORS that communicate to a remote location, providing a live gas reading, alarm status, operational status, calibration status and more to on-site personnel who are there to help. Available GPS capability provides "Man-Down" notification and allows emergency response support personnel to zero in on your location. Report generation is available at a touch of a button on your keyboard, as event history and complete operational status of your entire fleet of portable wireless gas detectors is retrieved automatically, wirelessly.
Real-time connectivity gives you the ability to identify gas leaks faster than ever before, know the concentration, and where to look first when searching for exposed workers.
Below is a sample of the range of products available from RAE systems. Contact Detection & Measurement Systmes for additional information or assistance.