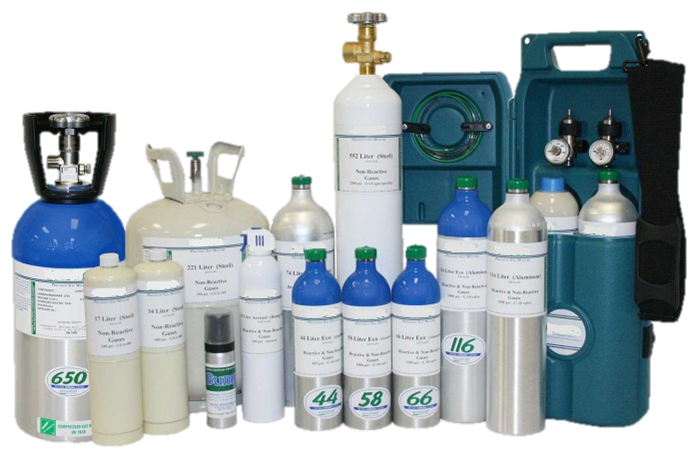 GOT GAS??? Detection & Measurement Systems offers the calibration gases and accessories that you need to insure that your gas detectors are accurately calibrated and working at their optimum performance.
Non-refillable calibration gas mixtures available in a wide range of simple mixtures such as ultra high purity Nitrogen, as well as complex four gas mixtures and highly reactive gas mixtures. We offer a variety of gas bottle sizes including 552 liter, 221 liter, 103 liter, 74 liter, 58 liter and 24 liter gas bottles.
Gas Regulators are available in a wide variety of fixed flow rates and for bottle pressures of 0-500 psi, 0-1200 psi, or 0-3000 psi with a 1/8" male NPT inlet.
Carrying Cases that are ideal for safely storing and transporting gas detection equipment such as Gas Monitors, Gas Cylinders and Regulators. They are available in a soft canvas bag or a molded hard plastic case and are capable of holding any two 103, 58, 34, or 17 Liter Cylinders.